Company Profile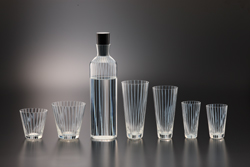 Glass has long been cherished by people the world over throughout its rich history and is still used in a variety of fields to this day. With a keen eye turned towards the environment and due consideration now being given to its issues on a global scale, it cannot be overstated that now is the perfect time to welcome the benefits that environmentally friendly glassware brings and to truly recognize its full potential.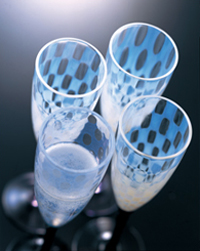 Throughout the 100 years that have passed since our establishment in 1899, HIROTA GLASS has always been there for the customer every step of the way. We have continued to create our glassware by hand during this time, having dedicated ourselves to the creation of products that possess an endearing warmth that is often lacking in machine-manufactured glassware.
Based on traditional glass-making techniques handed down since the early days of our companyfs founding, we continue to strive to achieve new standards of quality to surpass even our current range of products to further evoke both a sense of nostalgia and novelty in our customers.