You can add your favorite canopy to the LE POUSSE-POUSSE basic set.
Standard main body (chassis + rattan basket + base cushion) 84,000yen
The elaborately woven seamless basket has a natural texture entirely different from plastic products. Wheels 30 centimeters in diameter allow the baby carriage to move smoothly even over bumpy terrain.
| | |
| --- | --- |
| It includes a base cushion, made in a sandwich structure with stiff and normal cotton stuffing. You can operate the safety brake even in bare feet or in sandals, simply by stepping on the round pedal to lock it and the square pedal to unlock. | The handle can be adjusted to three levels from 150 to180 centimeters. It can also be detached using a hand-turned knob and stored compactly within small spaces. |
Souleiado Canopy (main body sold separately) 9,600yen
Made from a wide variety of traditional Souleiado prints from the Provence region, frilled with gorgeous lace. All canopies can be easily attached and detached using the velvet zipper. You can select a different print for the canopy depending on the season or your preference. (Click here to enlarge)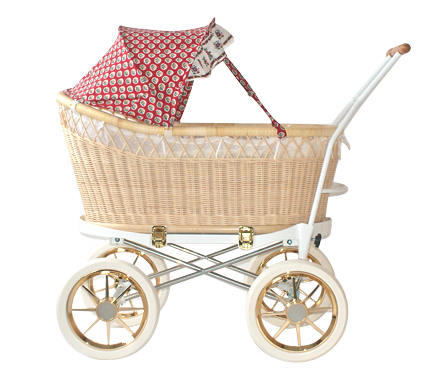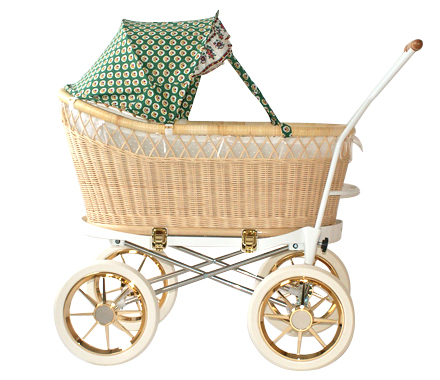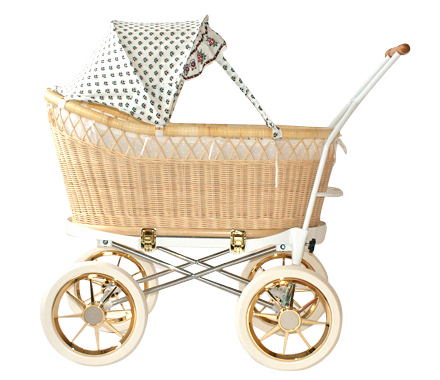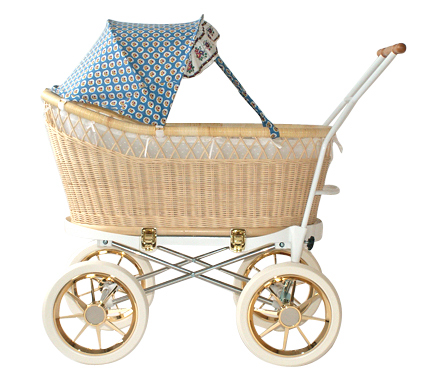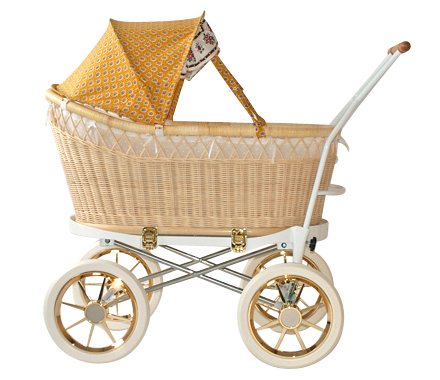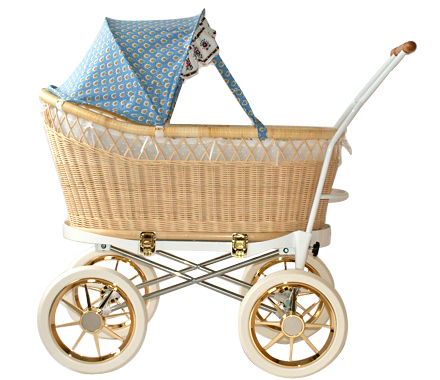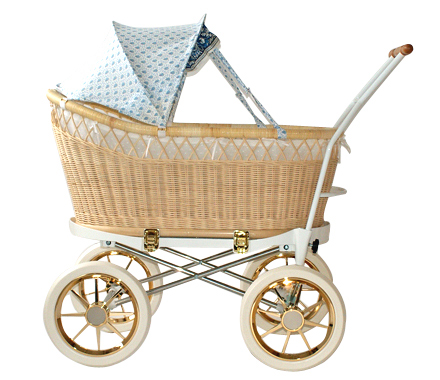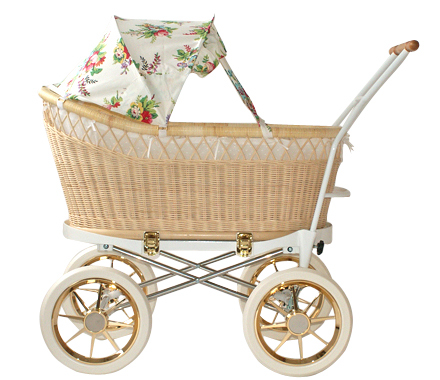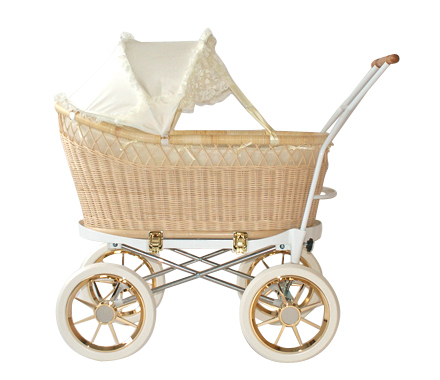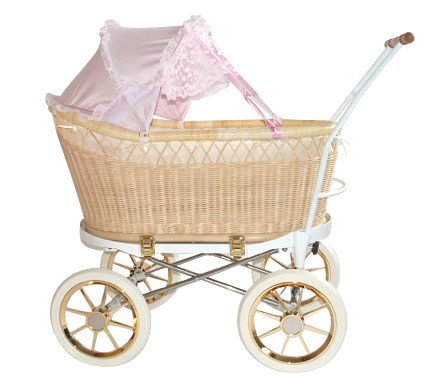 Laura Ashley Canopy (main body sold separately) 12,600yen

Glamorous and refined floral print by Laura Ashley
Lace Canopy (Royal) (main body sold separately) 26,250yen
| | |
| --- | --- |
| Elegant and graceful lace canopy comes in two colors, white and pink. | Combination with optional lace curtain (8,400yen) or feather comforter with lace (26,250yen) will make a carriage even more attractive. |